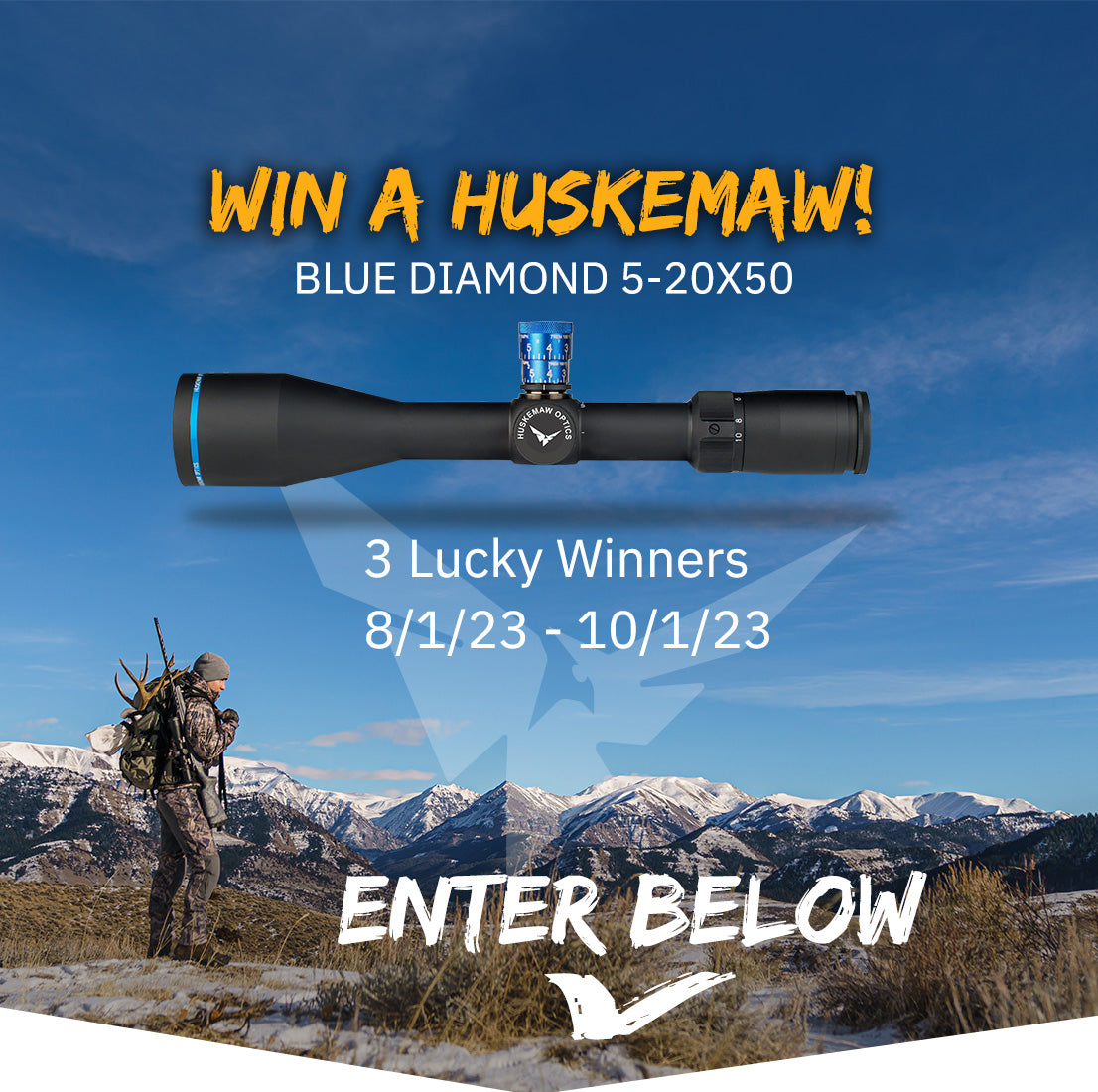 Three Lucky winners will win a Huskemaw Blue Diamond 5-20X50 Blue Diamond Riflescope!
Experience Unmatched Accuracy and Take Home the Victory with Huskemaw's Custom Precision Optics.
Drawing on 10-1-2023 at 12:00pm CST
What is the Huskemaw Advantage?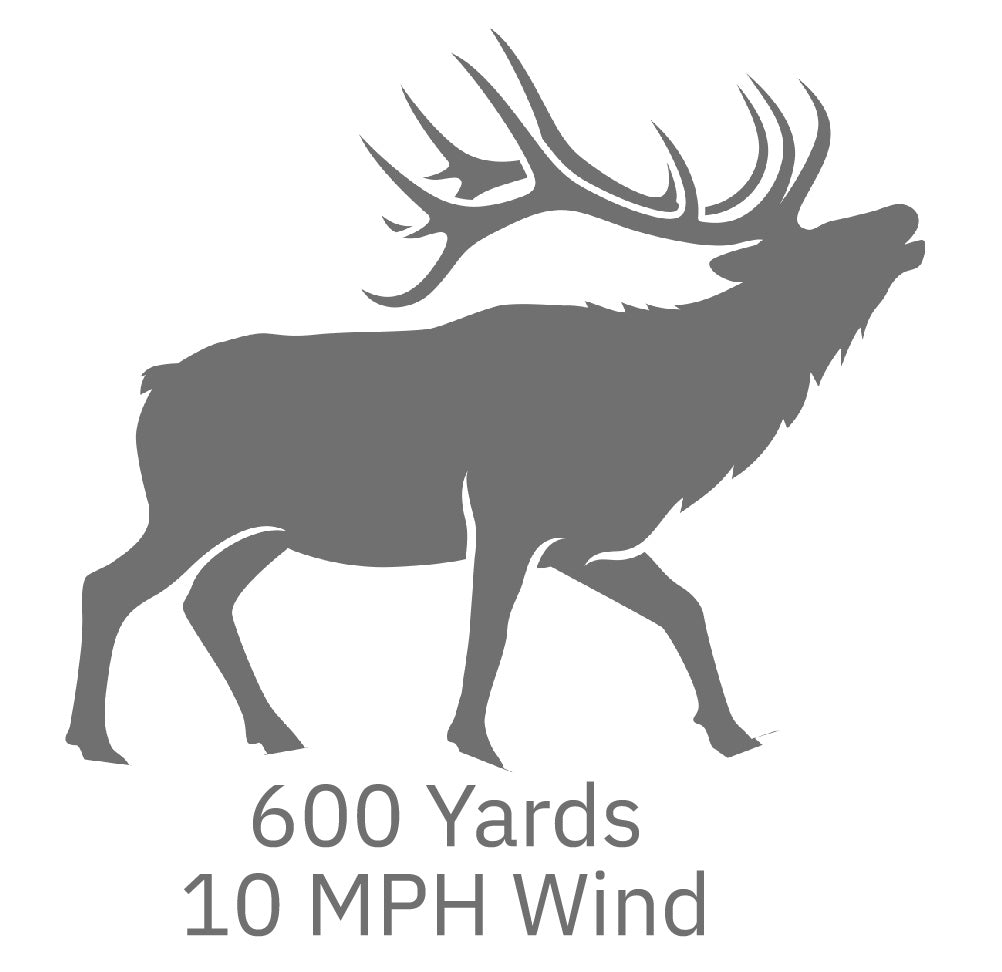 Dial to Yards & Hold for Wind
Range an elk at 600 yards with a 10mph crosswind? Dial to 600 yards and hold into the wind. NO Range Cards, math, batteries, or apps.
Hunt Smart Reticle
A simple and clear reticle with internal bubble level allows for fast acquisition and superior accuracy. The hashmarks represent the wind hold indicated on the turret.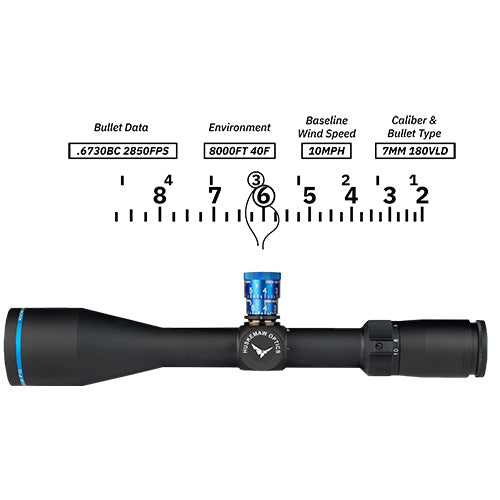 Customized Precision, Perfected.
Huskemaw uses your data to develop a customized turret that accounts for BC, grains, caliber, air pressure, density and more: making you a much more accurate and effective shooter.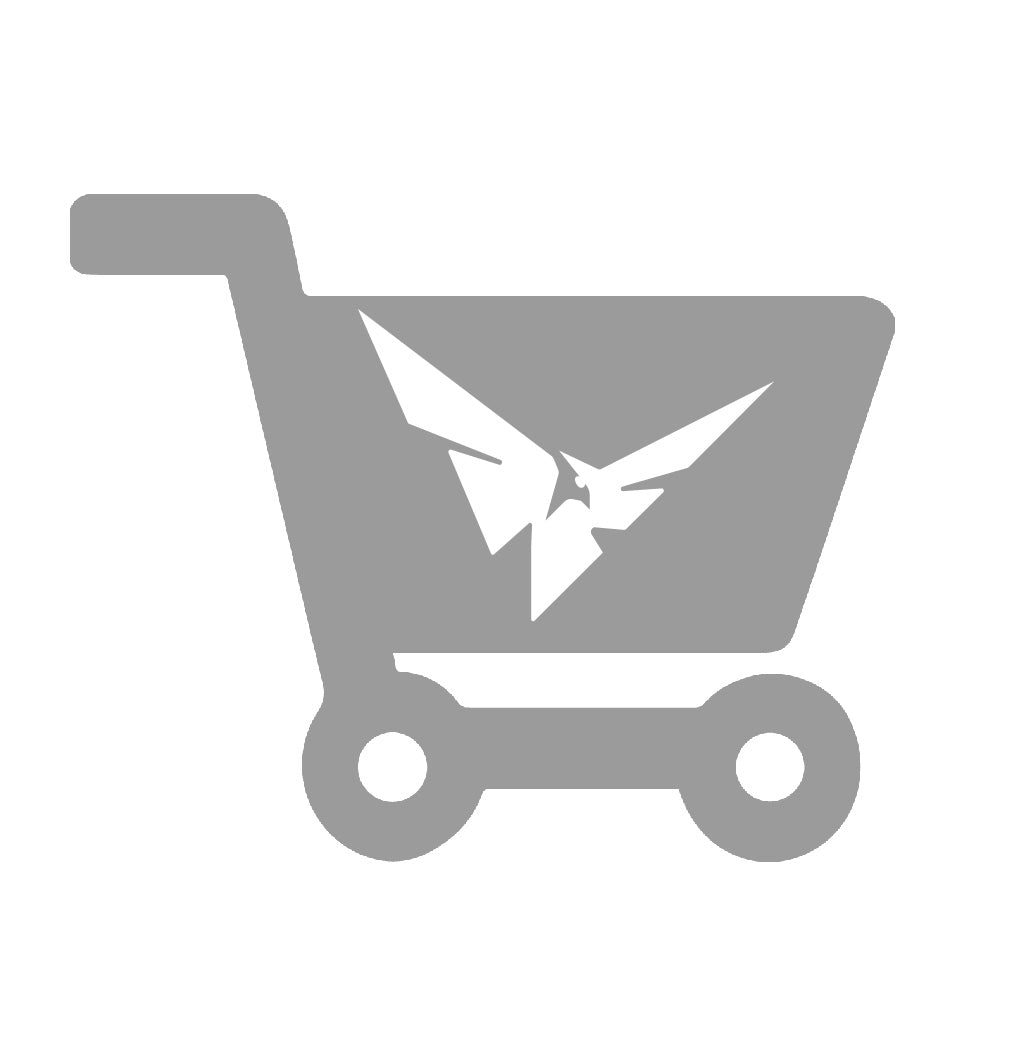 Where to Buy Huskemaw:
Dual Stack Turret
Different Conditions, Grain, Yardage, or Elevation: You can customize either one to your preference.
Lifetime Guarantee
Huskemaw Optics are Guaranteed for Life.
Cody, WY
Born in the USA, Huskemaw was developed by Long-Range hunters who push the limits of other optics.